About darkrooms
I am old enough to remember the rooms, often too small, often damp, and sometimes lacking in ventilation, in which the magic took place. You would spend long hours watching over and over again as the pictures appeared on the white sheets on paper. And although it was obvious why and how it worked, the process always seems to have something magical about it.
I enjoyed working in the darkroom and have particularly fond memories of working with groups of children. The wide-open eyes of 10 or 12-year olds and the joy on their faces, olive in the glow of the light, as their first photographs began to materialise on paper. This was truly fantastic.
Working with adults was perhaps less "emotional", but also enjoyable – sometimes after a darkroom session we would wind up in a bar, where we would discuss future plans and projects over a mug of beer. Sometimes we would joke that beer was like a developer – it can conjure up various visions… some of which are even artistic.
If working with printouts was magical, then the actual developing of the films, or at least the primary stage carried out in complete darkness, was pure comedy, which (luckily) no-one at all got to witness. For some unknown reason, whilst loading the film into the developing tank I would close my eyes as tightly as possible, as if that would somehow provide additional protection against overexposure. Slightly sticking out my tongue was apparently supposed to increase the speed and precision with which I placed the film on the spool. I can only imagine the grimaces on my face whilst I worked away – especially when things did not go to plan.
Yes... I spent many years of my life in a darkroom. And I even liked it. But would I like to spend my time standing at the enlarger again instead of in front of my favourite Lightroom? NO! NO! NO! Although it is hard to say why, I am finding myself looking more and more frequently at medium format cameras on eBay these days…
About cameras
The first camera I ever owned was a Nikon D100 – luckily, it was a camera that allowed you to completely forget there was no film inside, just a silicon sensor. I liked the camera, but I soon became aware of the existence of Fuji's DSLR cameras. Almost immediately, FinepixS3 Pro became the camera of my dreams. Unfortunately, it was a long time before I was finally able to call one my own. Two years later, however, and I was able to treat myself to the S5 Pro… a truly excellent device! These two cameras led to a longstanding relationship with Fuji, which remains my company of choice to this day, although I stopped using DSLR cameras a few years ago.
Currently, I have three Fuji cameras: X10, X Pro 1 and XT-1. I have good things to say about each of them, but I think I am most attached to the X10. In fact, I almost never leave the house without it. Despite the existence of newer models, I do not see any reason to replace it – I have gotten used to its weaknesses, and the new features and innovations presented in newer models do not seem to bring anything significant enough to convince me to change what I have.
About photography excursions
In 2009, together with Fuji's branches in Poland, the Czech Republic and Slovakia, I began organising photographic excursions into the unknown. The plan was simple – we find a location that has a hotel and an exhibition hall, we travel there, take photographs, we hold an exhibition of our photographs, and then we disappear back to where we came from, leaving the local co-organisers with the prints from the exhibition.
The main idea was to create, in a short space of time, our own unique picture of a place none of us had ever been to before. The idea caught on and very quickly we found ourselves being joined by other organisers. So far, in the space of five years, we have organised 15 such photography excursions in various parts of Poland and Prague, the Czech capital.
Currently, I am considering organising photo walks around London. Probably without an exhibition, unless it's on the Web, but who knows how things will turn out…
Both pictures here are by my friend Arletta Cwalina: https://www.ariene.pl/
Thanks a lot Credka! :-)

***
O ciemni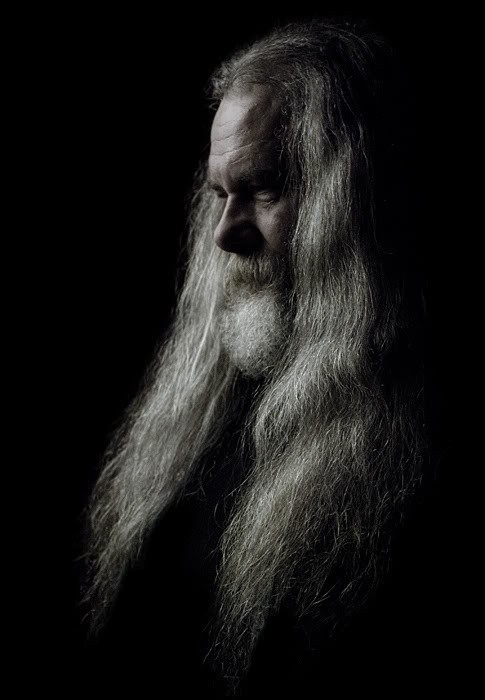 Jestem już wystarczająco stary by pamiętać zazwyczaj za małe, często wilgotne, czasem pozbawione wentylacji pomieszczenia w których działa się magia. Spędzało się tam długie godziny wciąż i wciąż patrząc jak na białej kartce pojawia się obraz. I choć oczywiście wiadomo było jak i dlaczego, to zawsze proces wywoływania miał w sobie coś magicznego.
Lubiłem pracę w ciemni, szczególnie miło wspominam pracę z grupami dzieciaków. Otwarte ze zdziwienia oczy dziesięcio- czy dwunastolatków, radość na ich oliwkowo oświetlonych twarzach, gdy ich pierwsze zdjęcia zaczynały się pojawiać się na papierze. To było naprawdę fajne.
Praca z dorosłymi była może mniej "emocjonalna", ale w sumie też nie było źle - bywało że ciemniowe sesje kończyły się w barze, gdzie przy kuflu piwa dyskutowaliśmy przyszłe plany i projekty. Czasem żartowaliśmy mówiąc o piwie jako o wywoływaczu. Że, niby, wywołuje wizje... czasem nawet artystyczne.
O ile praca nad odbitkami miała coś z magii, to wywoływanie filmów, a przynajmniej jej początkowy, rozgrywający się w całkowitej ciemności, etap, było raczej czystą komedią, której nikt (na szczęście) nie mógł zobaczyć. Ładując film do koreksu, nie wiedzieć czemu, zamykałem oczy i zaciskałem mocno powieki, jakby dodatkowo zabezpieczając film przed naświetleniem. Wystawiony język miał zapewne pomóc w szybkim i precyzyjnym umieszczeniem filmu na szpuli. Wyobrażać tylko sobie mogę jakie grymasy robiłem poza tym. Szczególnie jak coś szło nie tak jak chciałem.
Tak... spędziłem w ciemni ładnych kilka lat. I nawet to lubiłem. Czy chciałbym znów spędzać czas przy powiększalniku zamiast przed moim ulubionym Lightroomem? NIE! NIE! NIE!... chociaż, trudno powiedzieć dlaczego, zdarza mi się coraz częściej oglądać na eBay aparaty średnioformatowe...
O aparatach
Pierwszy aparat cyfrowy jaki miałem, to był Nikon D100 - na szczęście był to aparat, który niemal zupełnie pozwalał zapomnieć, że w środku nie ma filmu tylko siedzi krzemowa matryca... Lubiłem go, ale wkrótce dowiedziałem się o istnieniu cyfrowych lustrzanek Fuji. Niemal od razu Finepix S3 Pro stał się moim aparatem marzeń. Niestety minąć musiało dość dużo czasu zanim wreszcie trafił do mojej torby. A dwa lata później już mogłem sobie pozwolić na S5 Pro... Znakomity sprzęt! Te dwa aparaty spowodowały, że przywiązałem się do firmy i wciąż używam sprzętu Fuji, choć z luster zrezygnowałem kilka lat temu.
Mam teraz 3 aparaty Fuji - X10, X Pro 1 i XT-1. O każdym z nich mógłbym powiedzieć coś dobrego, ale największy sentyment mam chyba do X10. To jest aparat, bez którego właściwie nie wychodzę z domu. Pomimo, że są dostępne nowsze modele nie widzę powodu żeby go wymienić – przyzwyczaiłem się do jego wad, a nowe rozwiązania nie wnoszą nic na tyle dla mnie istotnego, by przekonać mnie do zmiany.
O plenerach
W 2009, wspólnie z oddziałem Fuji w Polsce, Czechach i Słowacji rozpocząłem organizowanie fotograficznych wypadów w nieznane. Plan był prosty - znajdujemy jakiś miejsce gdzie jest hotel i sala wystawowa, przyjeżdżamy, fotografujemy, robimy wystawę i znikamy zostawiając lokalnym współorganizatorom wystawowe odbitki. Chodziło nam głównie o to, by w bardzo krótkim czasie stworzyć nasz własny obraz miejsca, którego wcześniej nie znaliśmy i gdzie nikt z nas nie był.
Pomysł "chwycił", bardzo szybko dołączyli inni organizatorzy, w sumie przez 5 lat zorganizowaliśmy 15 plenerów w rożnych częściach Polski i w Pradze Czeskiej.
Obecnie rozważam pomysł zorganizowania foto-spacerów po Londynie. Raczej bez wystawy, no chyba że w sieci, ale kto wie jak to się wszystko potoczy...
Autorką obu zdjęć tutaj jest moja przyjaciółka Arletta Cwalina: https://www.ariene.pl/
Dziękuję bardzo Credka! :-)